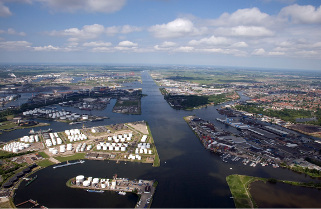 Transport Management Amsterdam Area
The project Transport Management Amsterdam Area was a partnership of the Amsterdam Chamber of Commerce, the ROA (responsible for all infrastructural projects in the region) and the Province of North Holland. Fred was hired to advise and support medium and large enterprises on transport management. He started the development of the employees-businesstransport in the Amsterdam Port Area (See Picture). Fred advised and supported companies like Nike and several Dutch broadcasting companies with improvements, e.g. in the field of creating parkingspace, public transport and finance/tax issues.
Harm Geels, directeur Bureau H2O: "Fred maakt complexe mobiliteitsvraagstukken eenvoudig en krijgt het voor elkaar om in een veld van tegenstrijdige belangen mensen aan een gemeeschappelijk doel te laten werken. Maar bovenal gaat Fred gewoon voor concreet, zichtbaar resultaat"